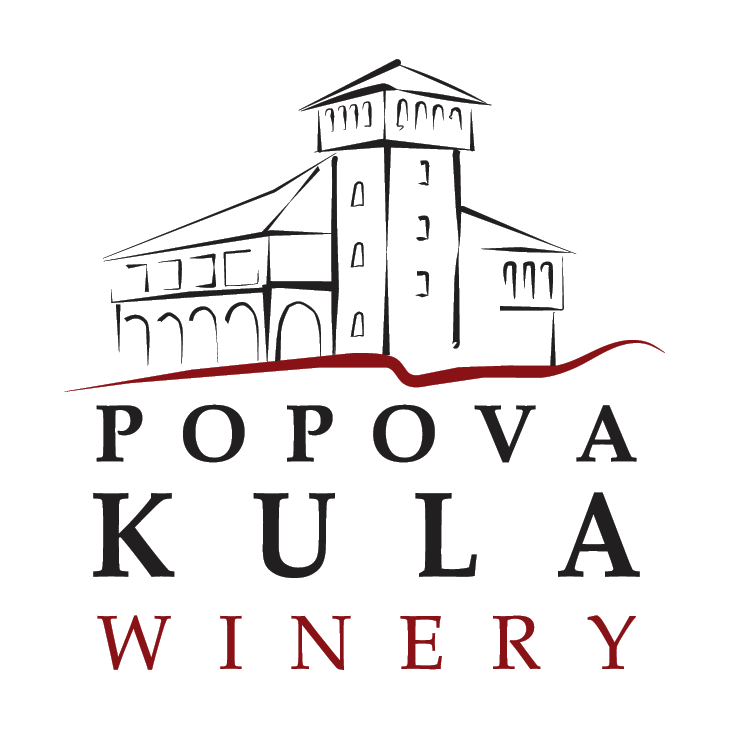 To remain faithful to the people and historical fabric of the region, our winery was named after an important tower, the Popova Kula (Priest's Tower) which once served as an important checkpoint on the old Roman road that passes next to our location. 

The Popova Kula served as important markers of the region but has since been destroyed.  In tribute we have erected a new 17m high tower and named the winery Popova Kula.
The Popova Kula Winery and vineyards are located on the south slopes of the Grand Hill (Veliko Brdo) west of the lovely town of Demir Kapija and close to the highway E-75. Demir Kapija valley lays on the southeast part of the Tikveshiya grape growing sub-region that is a part of the Povardarie region. 
The oldest archeological findings proving that people in this area have grown vineyards and have made wine date 13 century b.c. 
It is a location with excellent climate and perfect soil for grape growing.
King Aleksander Karadjordjevic had a kingdom that stretched across present day Macedonia, Serbia, Croatia,Bosnia and Slovenia, including the Adriatic coast and Panonian Valley. He had vast possibilities to choose from for the location of his vineyard. However, following the advice of trusted consultants King Aleksander chose wisely and planted his first vines in the micro region of Demir Kapija on exactly the same location where we have our vineyards today.
The first time we came to the location we knew it is the perfect location for our vineyards and winery. Through our pictures posted on this web site we will try to show you why. However, we invite you to visit us and to experience the beauty and splendor of the region. We are sure you will approve our decision for the location.